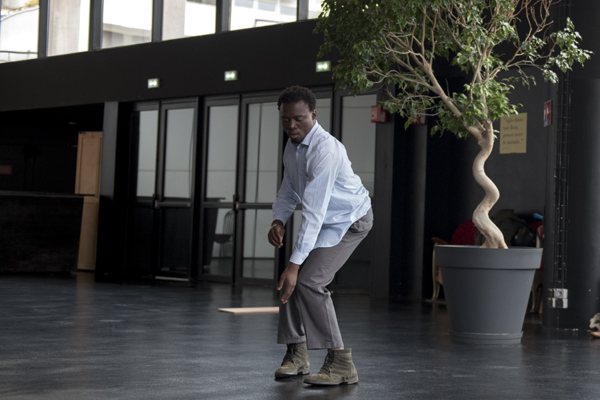 SMOGFOREVER
The world is getting hotter and the news has never been worse. Air and ocean temperatures, rising sea levels, carbon dioxide emissions, melting ice, more extreme weather events, heavy rains and massive fires.... While the system is going haywire, a pipeline is still being laid here, a power station there, rivers of steam are galloping up and down, the sea is rising and we are looking the other way.
Following a fictitious but very plausible scenario, a dancer and a musician offer us a simulation of a coming collapse of our civilisation. It is a piece that can be adapted to any location and is aimed at everyone, especially young people.
Through a vibrant and striking dance simulating a collapse, it is a strong choreographic act that challenges us. This piece seeks to engage people in a dialogue about their way of thinking about ecology, a concern at the heart of today's preoccupations.

NOTES DE PRODUCTION
SmogForever s'adresse à tous les publics et plus particulièrement à la jeunesse, collégiens, lycéens, étudiants. Cette danse simulant un effondrement touche d'une manière forte et marquante, jusque dans le corps des spectateurs. Cette forme fascinante et hypnotique est adaptée à un public «à captiver» afin de les sensibiliser aux problématiques plus que jamais contemporaines d'écologie et d'effondrement de nos sociétés telles qu'elles sont aujourd'hui. Cette forme est particulièrement adaptable et travaille avec le lieu où elle se déroule. La diffusion son est la seule exigence.

DISTRIBUTION
Conception et musique Frank Micheletti
Danseur Idio Chichava

DURÉE
35 min

PRODUCTION
Kubilai Khan investigations

PHOTOGRAPHIE
Sylvain Lefeuvre